Following my last retrospectives for November and December 2021, here is my January overview for 2022.
My Twitter metrics in a glance:
📝 625 tweets
📢 70.5K impressions
📈 15.7K profile visits
🗨️ 592 mentions
🎉 72 new followers
The first weeks of 2022 started slow, but I'm having a lot of fun!
Tweets, impressions, visits, they are all numbers. However, they tell me if I'm on track or not.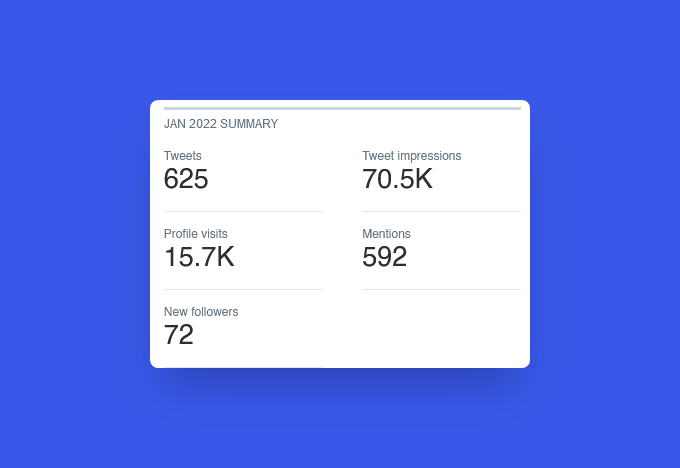 Here's the retrospective insight for the longest month of the year.
Impressions and Tweets
In January, I got slightly fewer impressions than in December, but a higher number of tweets due to several threads and many replies to comments.
The journey is a rollercoaster of ups and downs 🎢

January's best tweet
✅ 4213 impressions
⚡ 138 engagements
👍 104 profile clicks
Profile Visits and New Followers
Checking profile visits and followers, I thought they were worse.
Profile visits tell me I still need to position myself better. The 0.46% Conversion Rate means there's a lot of work to do.
By the way, the number of followers (72) is not accurate, as this is the number of the NET new followers.
Indeed, I saw I've lost more or less 35 followers during several plateaus over the month. Followers bleeding.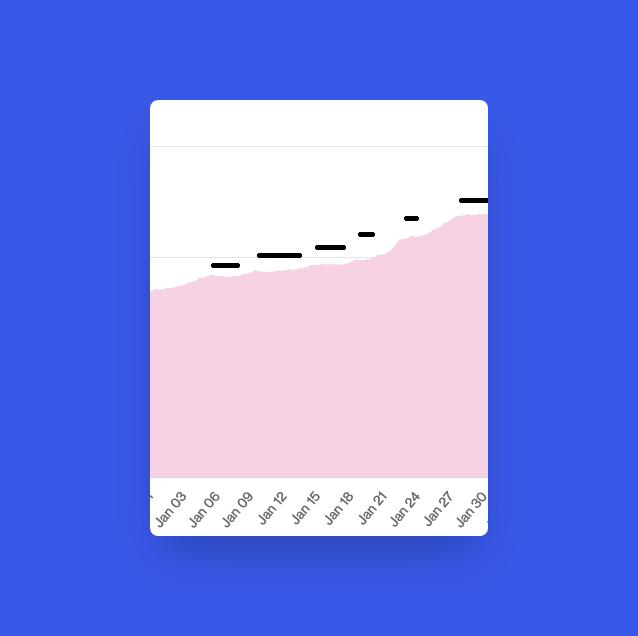 Sum up
As a friend said to me, there is (almost) a direct correlation between tweets and impressions. While clicks, likes, and follows show if the content resonates.
I build upon that. I go for the long run. 🤠
And that's it! I hope you like it.
In case you want to dig further, these are my December stats.
Feel free to follow me @heymattia and support me during my Twitter journey!